CURRICULUM VITAE
Minas A. Hadjimichael
Ambassador, Permanent Representative of Cyprus to the United Nations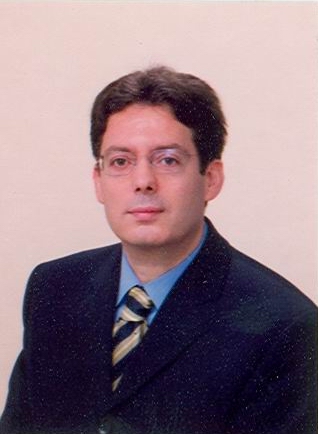 Born on 30 October 1956 in Famagusta, Cyprus.

Obtained LLB from the University of Athens, Greece, (1981).

Obtained Master of Arts in Political Science and International Relations form Georgia Southern University, USA (1983).

Called to the Bar in Cyprus (1984).

Joined the Foreign Service of the Ministry of Foreign Affairs of the Republic of Cyprus (1984).

Served in the Cyprus Question Division at the Foreign Ministry (1984-1986).

Deputy Permanent Representative of Cyprus at the Council of Europe in Strasbourg (1986-1991). Member of the Ad hoc Committee on International Law (CAHDI), the Ad hoc Committee on National Minorities (CAHMIN) and President of the European Youth Foundation (1990).

Served in the European Union Division at the Foreign Ministry (1991-1995), including as Deputy Director (1994-1995).

Deputy Chief of Mission at the Cyprus Embassy in Athens, Greece (1995-1998).

Trained as instructor on European Union matters at the Civil Service College of London (1994) and participated at a special program on "US Federal System" organized by USIA (Department of State, 1999). He has given lectures at the Cyprus Mediterranean Institute of Management and at the Cyprus Academy for Public Administration on European Union matters.

Promoted to the rank of Minister Plenipotentiary in 2000.

Served as the Director of the Foreign Minister's Cabinet (1998-2002).

Member of the negotiating team for the Cyprus Question (1999-2002).

Promoted to the rank of Ambassador in 2002.

Ambassador of Cyprus to Paris, France (2002-2007) with concurrent accreditation to the Republic of Tunisia, the Democratic and Popular Republic of Algeria and the Principality of Andorra.

Director of the Cyprus Question and EU-Turkey Affairs Division, at the Ministry of Foreign Affairs (2007-2008) within which period he served as acting Permanent Secretary of the Foreign Ministry.

Participated in numerous European and International Conferences, as member and Head of the Cyprus Delegation.

Presented his credentials to the United Nations Secretary-General as Ambassador, Permanent Representative on 25 August 2008.

Languages: Greek (mother language), English and French.
-----