SCENTED GERANIUM
(Geranium roseum)
---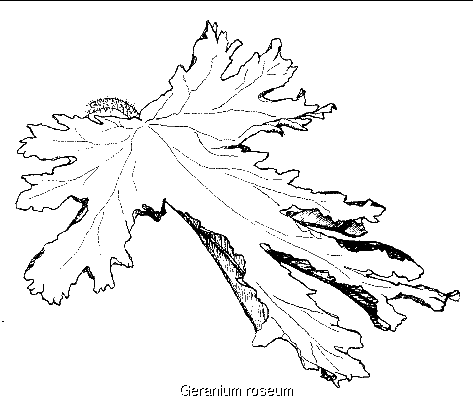 Appearance
Aromatic sub-shrub with lobed leaves and showy flowers. Seeds dispersed by style rolling elastically upwards.

Habitat
An introduced garden plant.

Uses and Properties
The leaves are used for the distillation of a sweet scent. Plants of the Geranium family are rich in geraniin, essential oils and tannin and have been employed in folk medicine for centuries. Extracts from the plants are widely used in eye and skin care.

---